Dear Startup Founder: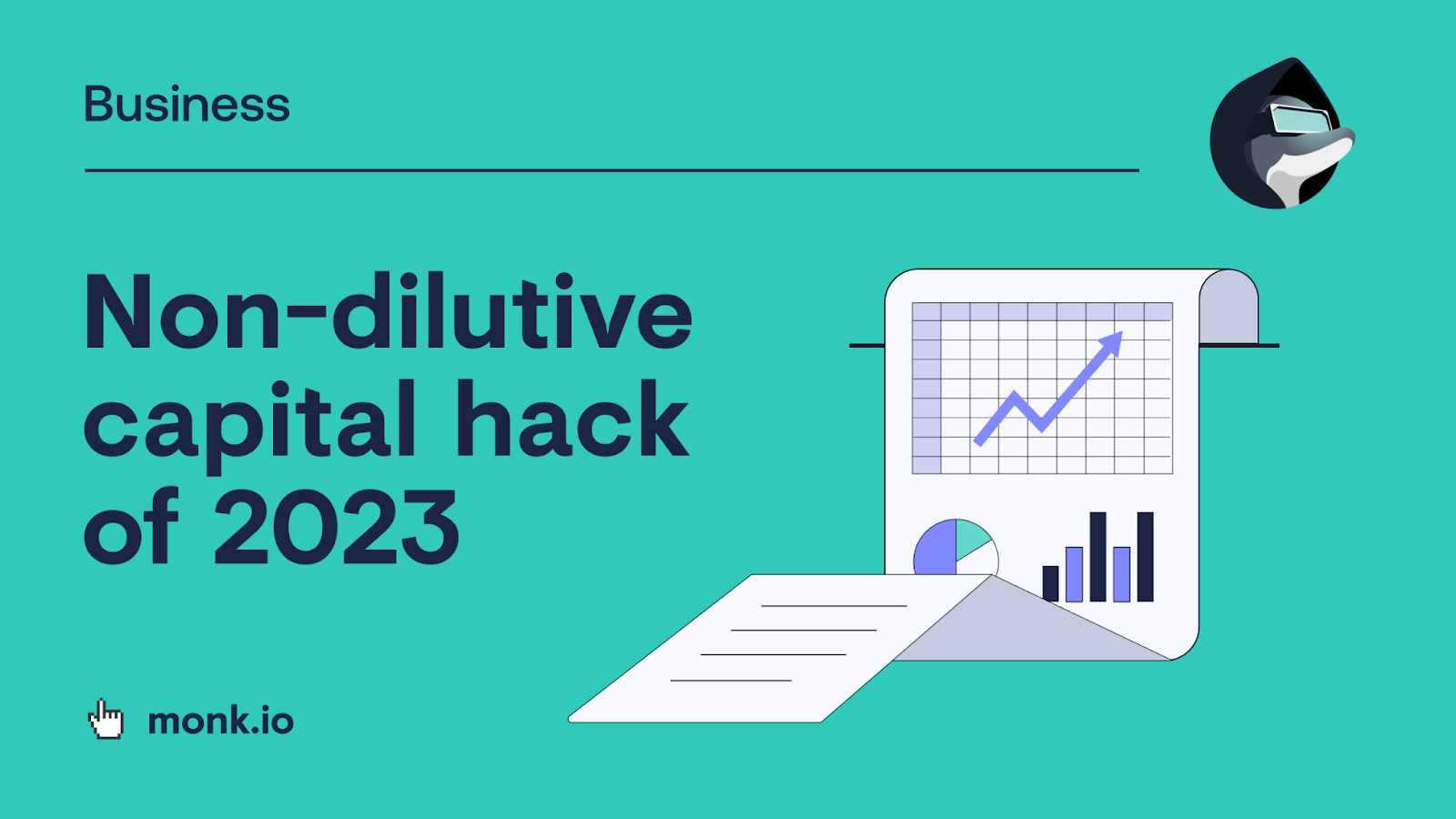 TL;DR: Consume all the clouds. For startups with multi-cloud credits, eat them all.
Use *all* your free cloud credits with Monk.

Dear startup founder
Times are tough for startups, profitability is life and death.

These days, nearly every company starts on the cloud. In fact, most early-stage, VC-backed startups can apply for up to $420k worth of free credits from various cloud providers. Unfortunately these can be difficult to use up, as the free credits are typically spread across multiple cloud providers.

This can place young companies in a dilemma. Startups must either:
Choose to settle for one cloud provider while losing out on the value provided by the rest, or…
…Invest heavily in architecting difficult, multi-cloud solutions for problems that haven't hit that scale (yet!)


* Currencies in USD.
Want to have an easier time using your cloud credits?
Monk allows you to do multi-cloud deployments and do cloud migrations in-platform!
Monk: cloud freedom for all and forever

Monk's innovative design allows you to have your strategic cake and eat it too.

Our underlying operating system, monkOS, is multi-cloud by default. That means that building multi-cloud deployments is as simple as a single cloud. Now, you will be able to consume all the credits from all the clouds and improve cloud migrations. Monk makes cloud pricing negotiation more fun and fair.
Monk and your runway
Use all of your cloud credits, even if you want to keep some managed services.
Love Firebase? Use RDS? Bound to an SMS gateway? You can keep your favorites while you grow. monkOS manages all your resources, while preserving the flexibility to switch clouds or even mix and match. It's easy to switch because of Monk X, the smart Agent which reads your code and does it for you.
Reduce DevOps costs
MonkOS is so easy to use that every backend developer will be able to use it. All of Monk's tools are designed to be easy and intuitive. With Monk X (invite only for now), enjoy an AI DevOps that will run your app in the cloud and further amplify your human team.
Save costs through open source alternatives of popular services ready packages
Sentry costs getting out of hand? Intercom costs too high? Use the open source version or alternative! Most software has a free open OSS version or alternative. Switch to a free version and have it installed in seconds with Monk Kits. We have over 300 new Kits available in our hub.  No painful configurations needed, just click and connect with an arrow. MonkOS will do all the hard work for you. If we don't have it in the hub just yet, we will add it quickly, please let us know using this form.
Best of all? Monk whiteboard and CLI is free! And yes, switching is easy, just connect Monk X (invite only for now) and she will build the system for you just by reading your source code.
Start using Monk today!
Please join us to see if Monk is the right fit for your organization!
Join our Open Beta When you sign up for an account it will allow you to use both the whiteboard and command line tools.
Join our Discord This will provide support from the Monk staff as well as the broader Monk Community
Want an invite to the Monk X agent? The first 1,000 Monk.io signups come with a Monk X beta invite

For entire teams:
Sign up for a Monk Lunch & Learn! Read more about our Lunch & Learns.